Rocky Acre Farm Bed and Breakfast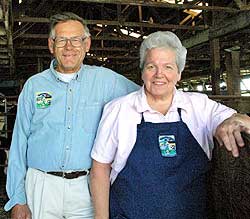 Galen and Eileen Benner first opened their home to guests in 1965. They had purchased the farm from Eileen's grandfather who had owned it since the 1920's. Originally a fruit orchard, they started farming tomatoes and beef and then moved to dairy. The farm was named Rocky Acre after spending many hours out in the fields picking up rocks.
The Benner's started their farm bed and breakfast with one bedroom and one bath and served both the morning and evening meals. As word spread of this new farm vacation, the Benner's added rooms. At one time 4 families shared one bath.
Eileen's instinct for the hospitality business proved profitable by meeting the guests and the B&B industry's expectations. She expanded so each bedroom had its own bath, provided air conditioning, updated from double to queen and king beds, and continues to make renovations and improvements each year.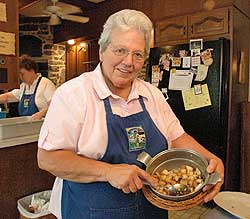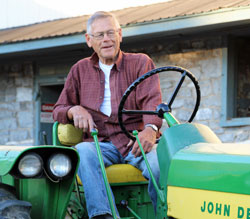 Galen and Eileen have four sons, two daughters, twenty-three grandchildren and 6 great grandchildren. Their son Arlin and his wife Deborah own Yippee Farms and operate the dairy at Rocky Acre. Their daughter Holly has joined them in the managing of the Farm Bed and Breakfast. Their son Loren and his wife Amy take care of the landscaping and can also be found helping as needed with the daily activities. Their other sons and daughter live in the area and visit often.